About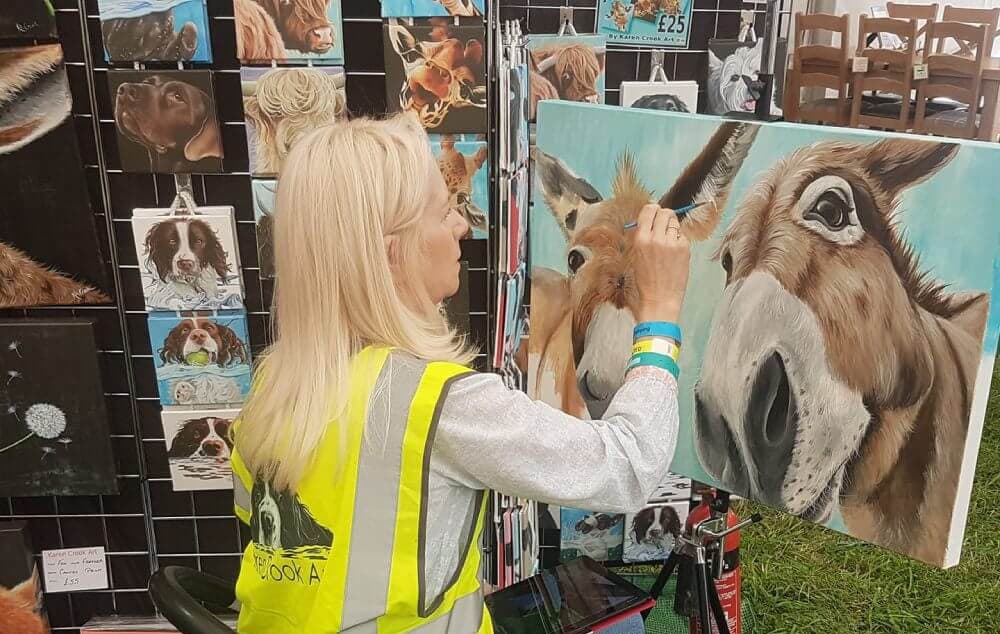 Having embarked on a creative journey that began with art studies at Solihull College and culminated in a Graphic Design degree from Birmingham University, I now call Lichfield, Staffordshire my home. However, my heart finds solace in the serene surroundings of my quaint studio in the South of France.
My artistic expression revolves around animals, but with a contemporary twist. I'm captivated by the intricate facets of their personalities, and I strive to encapsulate their essence with a keen eye. My preferred mediums are acrylics and oils, which I layer meticulously to unveil the subtlest of details.
One of the hallmarks of my work lies in the unique perspectives I employ, often infusing a touch of humor into my subjects, thereby inviting smiles from those who engage with my art.
Throughout the year, you'll find my creations on display at various exhibitions across the country. Please refer to my exhibitor list for upcoming shows.